CHAMORRO SONGS
Below is a list of Chamorro songs I have. If you would like to have a ring tone created, send me an email
with the song you want and your SPRINT PCS phone number. I will try to get back to you
as soon as I can. If you want a song that I do not have, upload it to Yousendit.com
and send me the link.
REQUEST RINGTONES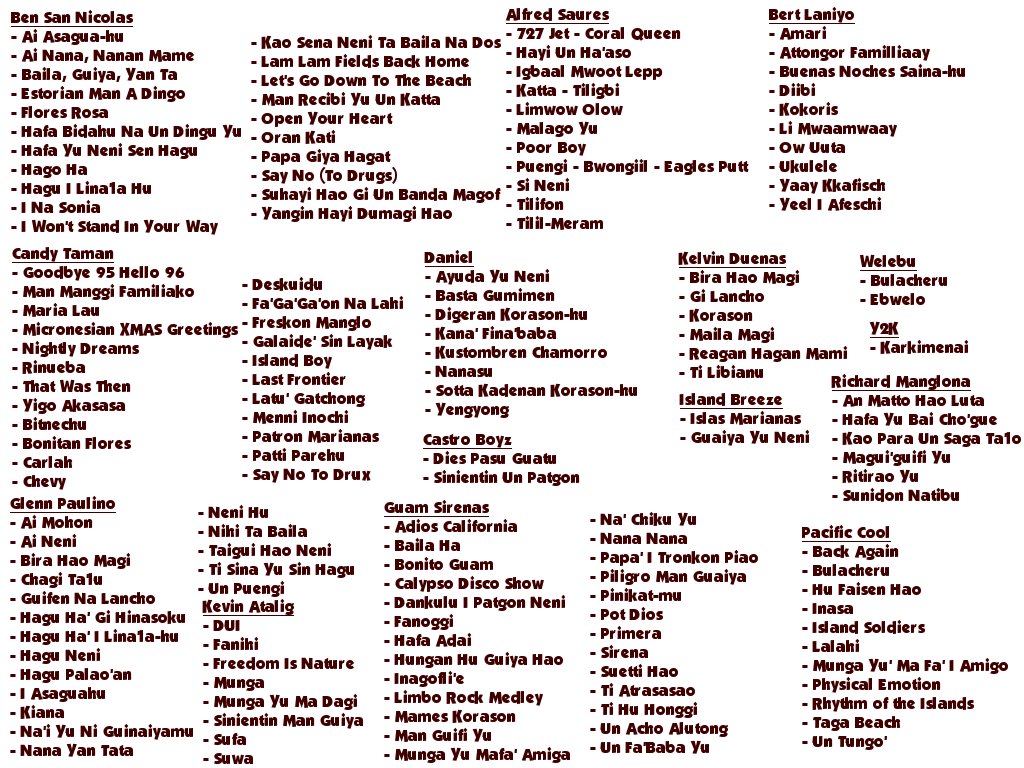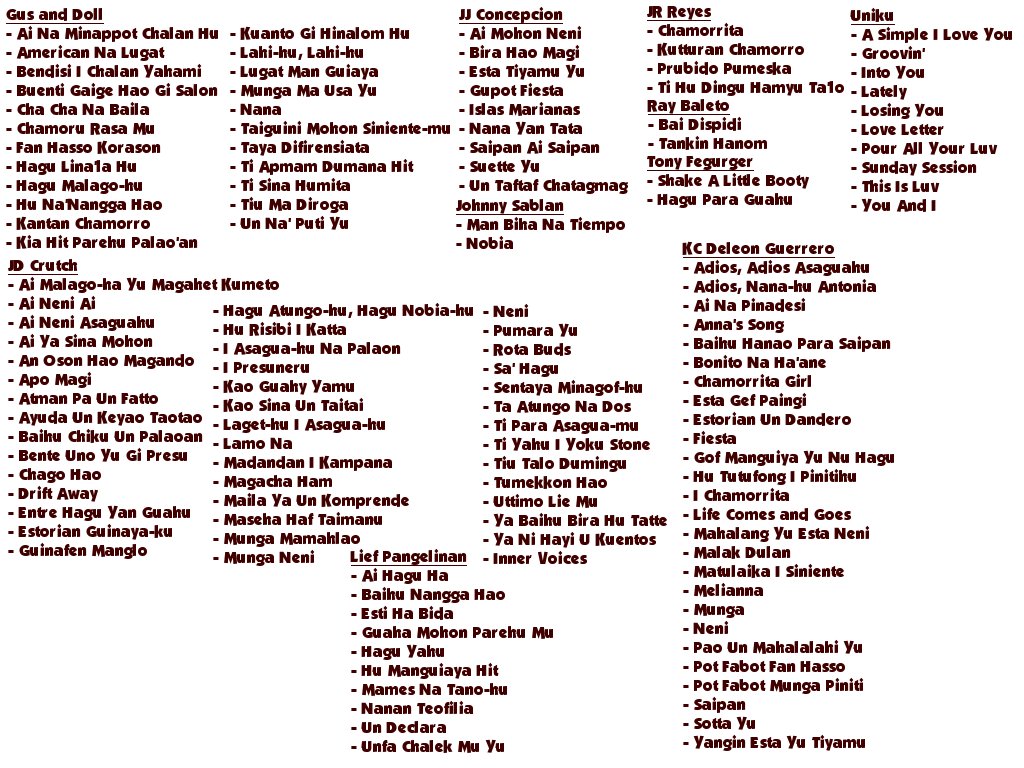 HOME